Description: This session is designed to focus on passing technique when under pressure. Throughout the session players should be encouraged to be comfortable in possession, to support the player on the ball and to be communicating at all times.
The session will develop to introduce scenarios, the team may be 2-1 ahead and need to see out the final 5 minutes of a game. They should be comfortable in possession on a match day.
Coaching Points:
Accurate passing technique
Be confident in possession
How to support player in possession
Control the game – see the game out and do not panic in possession
---
Warm up – Passing squares (10mins)
Description: Groups of 5 or more, practice basic passing around a square. Repeat for both feet and progress to introduce combinations if necessary.
Rondos (2x3mins with 2mins rest in between)
Description: Within the same passing squares, players form a circle with 1/2 defenders in the middle. Progression from previous activity in order to develop passing technique when under pressure.
Rotate defenders with whoever looses the ball. Work for 3 minutes with 2 minutes rest, then work for a second 3 minutes.
Possession – Transition game (20mins)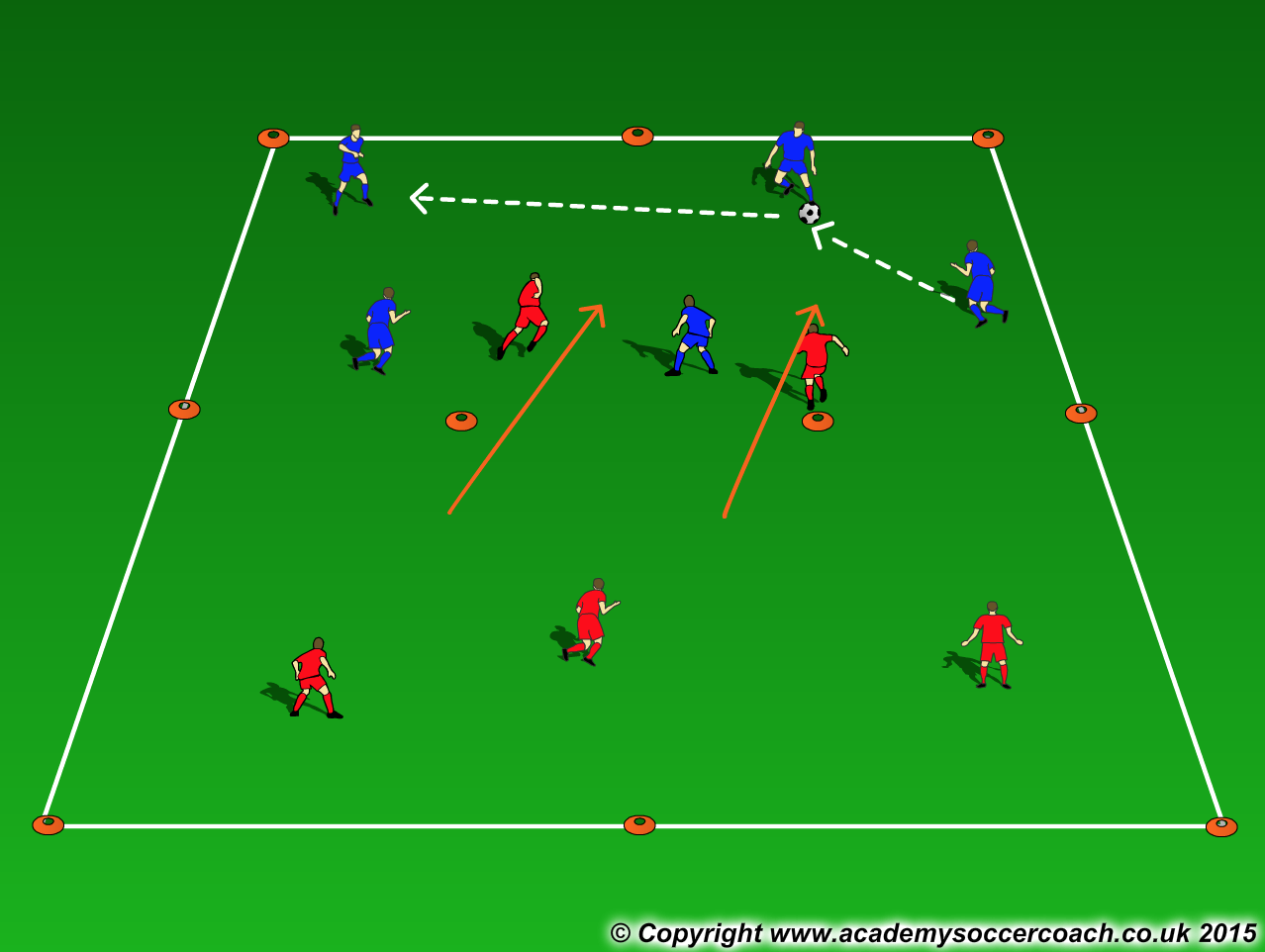 Description: Teams start in their own 15x15m area, coach starts play by passing into either team. The team without the ball must send 2 defenders in to make a 5v2. Team in possession must keep the ball, 5 passes = 1 goal. If defenders intercept the ball they can transfer the ball without pressure. Team who lost possession then repeats.
Progressions:
Add pressure – When team looses possession they can now try to re-gain possession before the ball is transfered
Limit touches
SSG – Large goal v Target goals