Description:
Session to develop passing and receiving technique. We then introduce players to different 4v4 conditioned games where they have to solve different problems.
Coaching Points:
Short passing and receiving
Patience in possession
Penetration in attack
Forward runs, runs into space
Warmup – Technical (Passing) (20mins)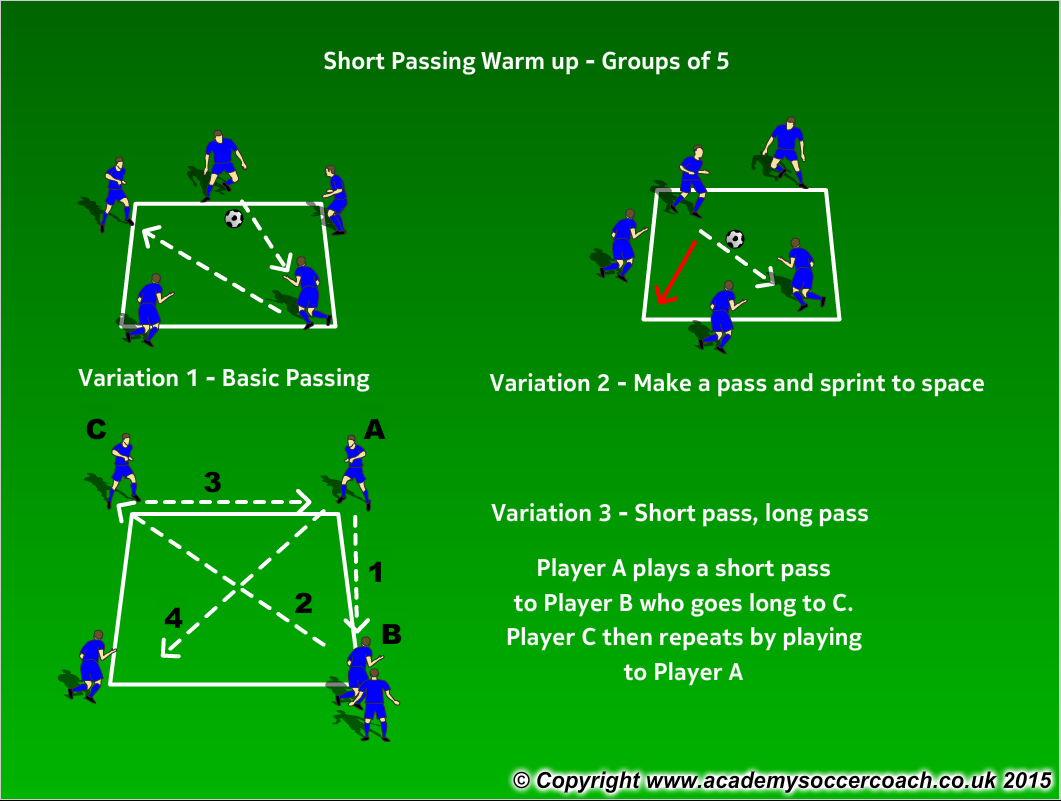 Description: Three variations of short passing, slowly lifting the tempo as the warm up goes on. Players should work on developing passing and receive technique, ideally working with 1 or 2 touches maximum.
SSG – Playing against a high line (20mins)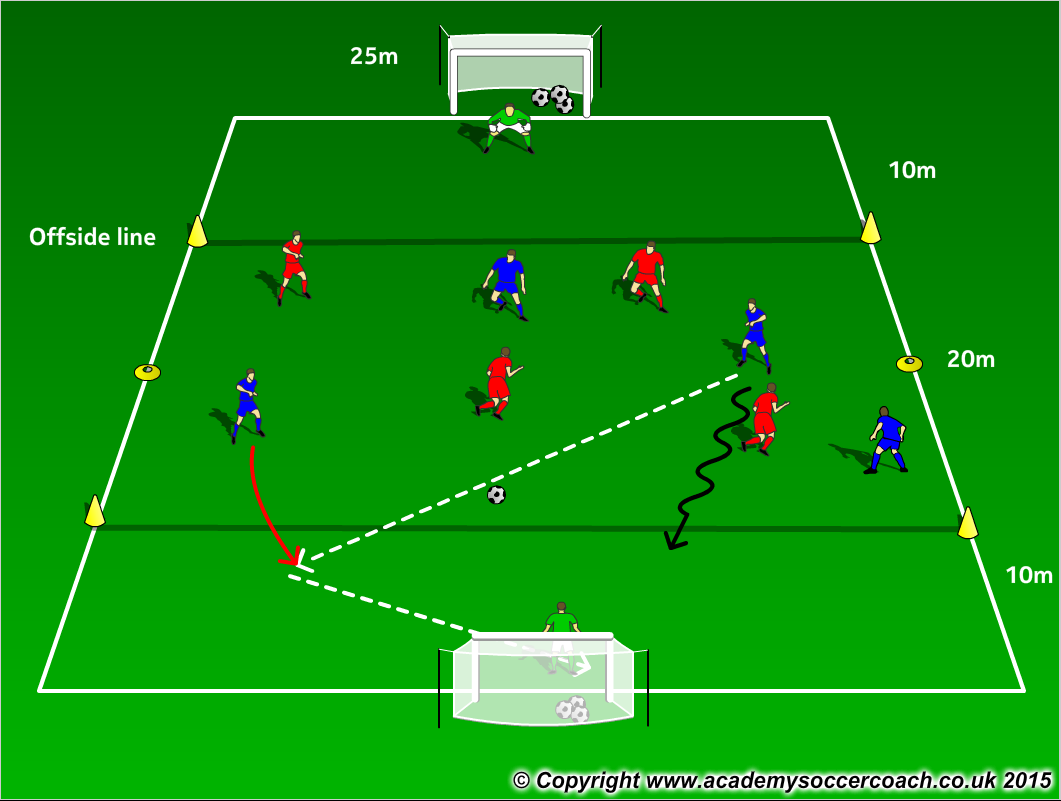 Description: This game mimics playing against a team that defends high up the pitch, the team in possession must look to beat the offside trap and either drive into the attacking third or receive a well timed pass.
Once the attacker breaks into the end zone only 1 defender can follow in to defend. As the players get used to the drill add more pressure or regress as required.
Progressions:
Add more pressure
Remove offside – now all attacking players must be over half way line to score. Helps to develop sense of when to move up the pitch as a unit
Add strikers into the end zones, they must receive the ball with their backs to goal and look to set a midfielder for a shot from distance. This can be useful when the attacker is being tightly marked
Rules:
Play starts from Goal Keeper who must play into central zone, you can retain possession by going back to keeper unopposed
If ball goes out of middle zone simply kick in rather than throw, if ball goes out in either end zone it is goal keepers ball, no corners
If you score you keep possession but start from your keeper
Free Play (20mins)