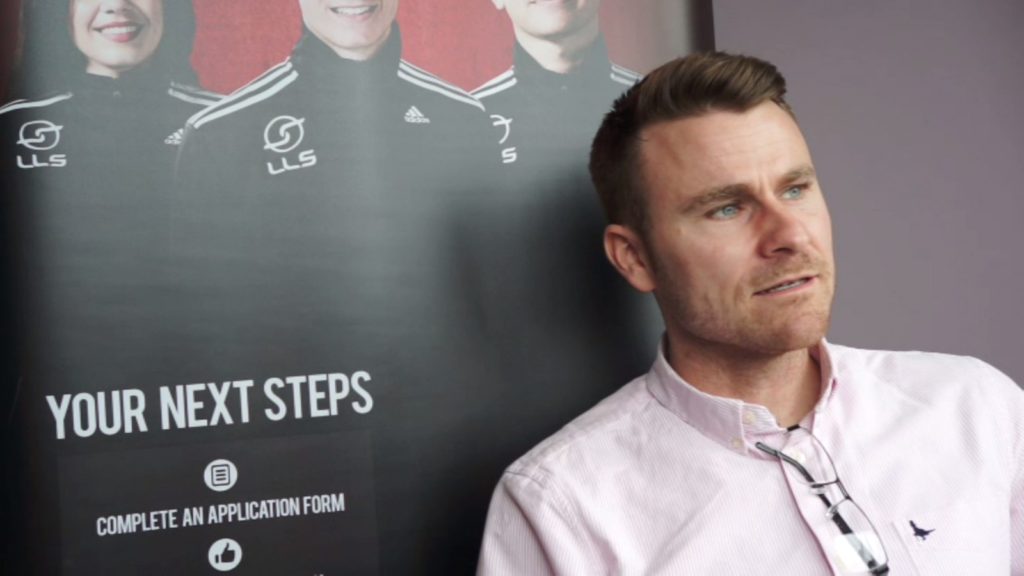 Tom Bates – Future Coach Seminar
Tom released his new sports psychology book "The Future Coach" in 2018 which was one of my favourite books of the year. I would recommend all young coaches to read this book!
I took the opportunity to listen to Tom talk about his coaching when he took his Future Coach Seminar to Dublin.
The Future Coach Seminar
The day started with three simple questions written on a flip chart:
1. Why do you coach?
2. Why do you coach the way you coach?
3. What would it feel like to be coached by me?
We were challenged to put ourself in our players shoes, what type of leader would you want if you were the player?
Throughout the next hour and a bit we worked through a series of discussions, exercises and Tom shared his experiences which included a Pep Guardiola session at La Masia in Barcelona.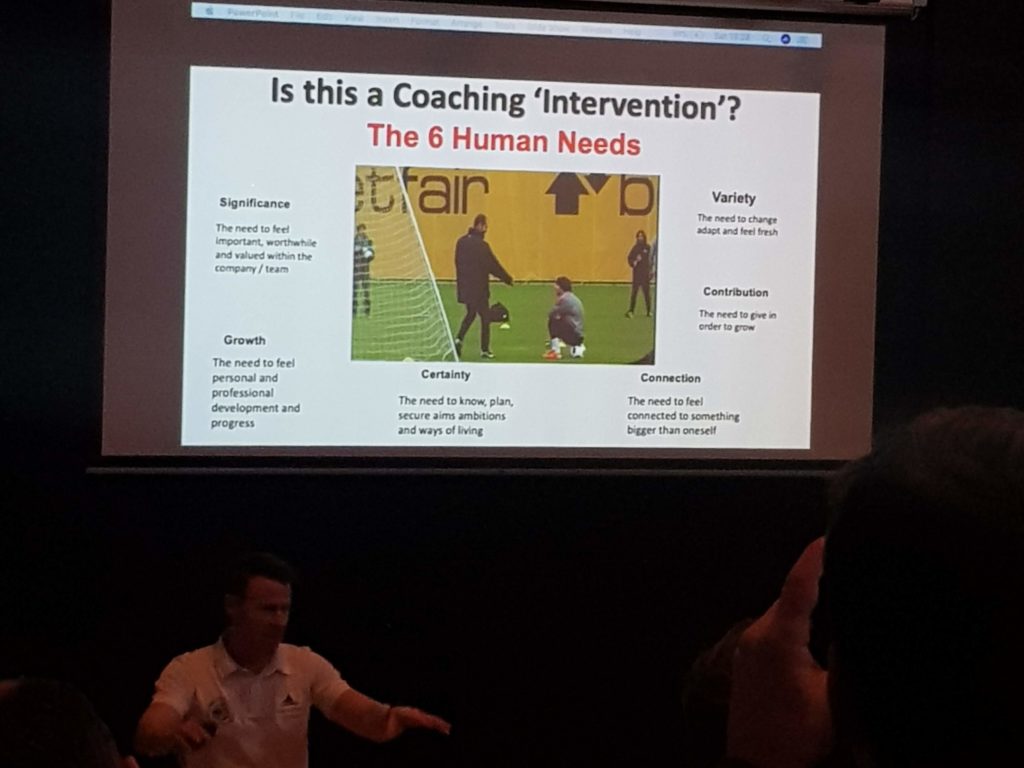 Defining success
We picked up lots of quotes and useful information throughout the day but the one quote that will stick with me was how Tom defined success:
"Success is the capacity for sustained effort in the face of setbacks".
This is just brilliant.
All too often success is judged simply through the amount of games and trophies won. We should teach our young players that setbacks are an opportunity to learn, improve and be better prepared for the inevitable challanges.
Lee Carsley – Success through challenges and learning from failure
Next up was Lee Carsley, he took us through his journey from Premier League player to driving the bus for Coventry City Under 18s and then joining Man City Academy the same week Pep Guardiola joined the club.
His honesty throughout the talk was inspiring. Not afraid to say when he wasn't good enough, but was always prepared to work hard to get better at the job he was "obsessed" with.
Lee's message to all the coaches in attendance was to "constantly push yourself" and to "be the best at what you want to be".
One of the take away pieces from Lee's talk was the process he goes through with his teams when he first comes into a job.
First, through an initial presentation, he will tell the players what they can expect of him. He will give 100%, he will always be honest, be respectful etc. Next, he will communicate to the players what he expects of them.
This process brings clarity to both parties, sets a foundation for everything to come and allows the players to see how hard working Lee is as a coach.
A top class presentation from a coach currently working with some of England's most talented players in the England Under 21s.
"My Response is what matters"
Being honest – I often thought of Sports Psychology as something reserved for elite athletes.
What I took from the Future Coach Seminar was that it doesn't matter what level of the game you coach at, there are elements of sports psychology can play a key role in improving myself and the players that I coach.
One of the main themes throughout both presentations was learning to deal with failure.
It was clear from the experiences shared by Lee that his ability to deal with setbacks has made him in coach he is today.
Having a high level of self-awareness is massively important for any coach wanting to improve and how you respond to setbacks is what will determine how far you go.
This was a really enjoyable afternoon and I took lots of ideas from both Tom and Lee.
If you haven't already read the The Future Coach yet it is well worth getting and I found it an excellent introduction to sports psychology.